Inspirational Home Office Desks
Anansi is a unique desk specifically designed for creativity and inspired by the great god named Ganesha as the symbol of intelligence, happiness, and success.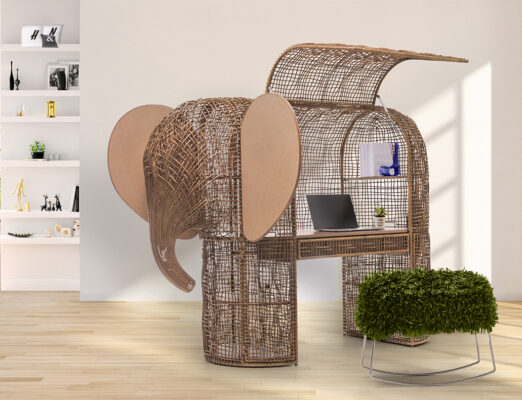 Anansi's unique cabinet and frame are woven in a unique weave inspired by the rough texture of elephant leather. The system of auxiliary partitions is combined to create a desk with a drawer and some compartments for objects and artifacts' storage.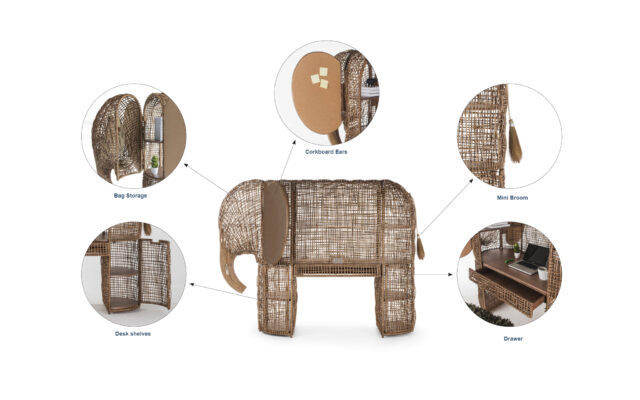 The interesting design highlights are the elephant ears that can be used for sticky notes. Together with, elephant heads are ideal for books or decorations.
Smooth and elegant ventilation will allow you to place beautiful small trees on the desk and contribute to creating an impressive space for creativity.
Packaging & Shipping
Rattan furniture packaging: by double flexible bubble package or carton package as you required.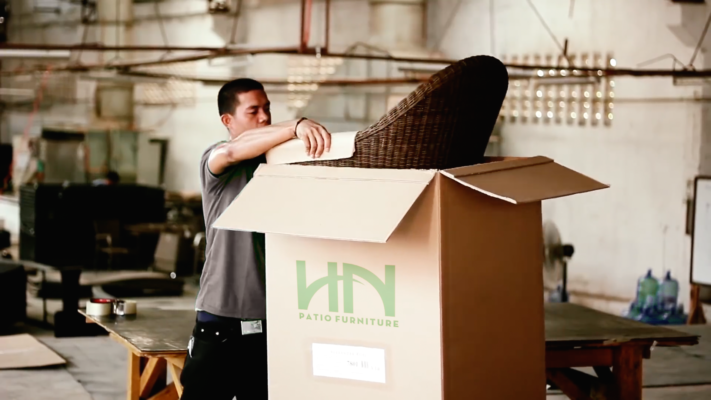 Shipping: By air or Ocean Freight
TB Manufacturing and Trading Company Limited
H&N Patio Furniture
259 Chien Thang St, Hanoi, Vietnam
Phone: +61 7 5660 6215
Hotline: +84 939 79 8688 (24/7)
Email: [email protected]